Are you ready to buy a shed but not sure how to make an informed purchase? Here are some tips to help you get the best value for money.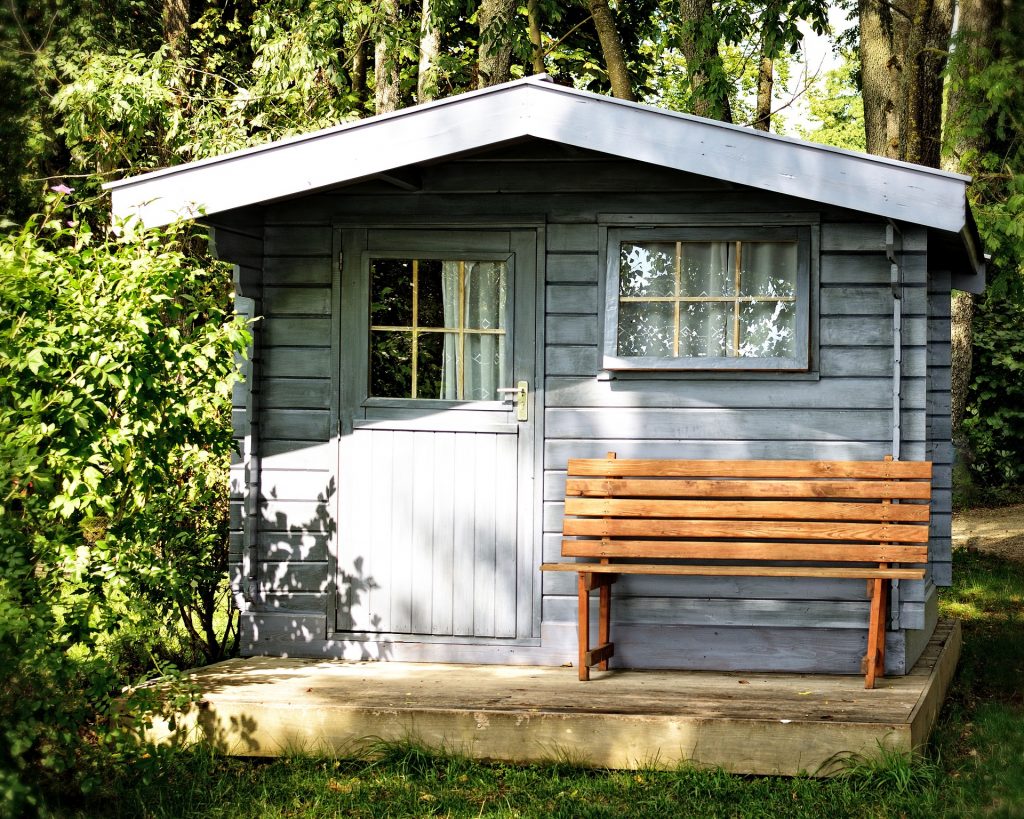 Having a shed offers an additional area to your home, which is great for a wide range of applications. For example, you may wish to store your lawn mower and other garden tools, or perhaps you do not have a garage to store your bicycle in. A shed is also an ideal spot to put the BBQ in when winter hits, while there are myriad other reasons to use your garden shed. If you are looking for something to last for years, is easy to construct and maintain, then follow our guide to getting the most out of your money.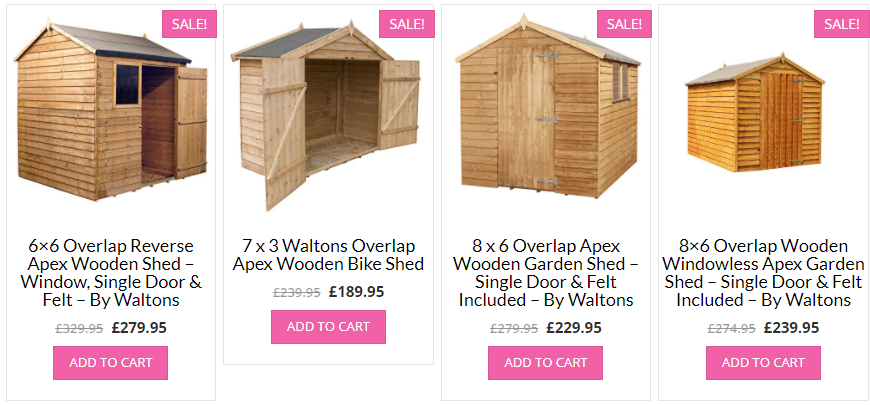 Location
First up, you need to decide where your shed will be placed in your garden. If you decide the far end corner of your property is the best place to build and place your shed, then ensure you have at least one meter of space around the outside. This will allow easy access if you need to complete any maintenance, but ensure the area becomes obstacle free. Also, by placing it near a tall tree, a fence or building will offer it some sort of protection from the elements. Don't forget you will have to prepare the site for building your shed. You may decide to build a concrete base to stand it on, or cinder blocks can be laid down, or even crushed stone. Make sure you get this right as it is very important.
Wood or Metal?
This is another area you will need to get right, so make sure you do your prior research. You want a shed that is tailor-made to your designs and preferences, as you will be the one looking after it. Do not be deterred by the price factor, as you want your shed to last, so check the standard of materials of each shed. If it is made from cedar you know you are purchasing a good, solid, shed that will last the test of time. Or perhaps you believe a metal shed should be the best choice. These are easy to assemble, very secure and come in a multitude of colours. They can also be cheaper than a traditional wooden one and are easily maintained. They are not susceptible to bugs and other insects, but makes sure you get a rust-free aluminium one. A sliding door is also a good option to have if you are short on space.
Size
Of course, space is critical, as there is no point purchasing a shed that takes up the majority of your yard. Make sure you get your measurements right before you purchase, or you could end up with too little storage, or too much room. One good way of working out your shed's dimensions is to take all your tools and other stuff you will be placing inside it, and lay them all out on your drive. This will give you a rough idea of the size of your new shed. To get a good idea of size, think about your shed's potential use. Will it be for:
Storage
An additional garage
Garden
Workshop/studio
It is also important to remember that your doorway will need to accommodate your largest piece of equipment, with some room to spare. Double doors are a good option to have installed.
Wall Construction
Wall construction is a factor to take in too. Do you go for the overlap, or tongue and groove? Tongue and groove are more expensive, yet it provides a more rigid structure, looks good and more importantly, offers better protection against the weather. More traditional is the overlap style, which is cheaper but doesn't offer so much protection against the seasons and you should remember that over time wood exposed to water will rot. Vinyl is another option, though it lacks the aesthetically pleasing look of a wooden shed.
Roof Style
Most sheds are either built with a Pent, Flat or Apex style roof. Apex is great to have as it gives more space for you to stall your belongings, boxes of tools, fishing rods, even bikes can be stored above. This leaves you more floor area to put to good use. You should be aware that the Apex will stand out more, so it might not offer up a well-designed look for your yard. A Pent roof is excellent for rain drainage and if placed near a fence or a building owned by your next-door-neighbour will reduce the height of your shed. Flat roofs, as you can imagine, will collect rainwater, which will affect the condition of your shed. They may look pleasing to the eye, but they are probably the last option.
Flooring
Often overlooked, the floor is an integral part of your shed and will determine how long your shed will last before maintenance is required. If your shed floor ends up rotting, it makes the whole structure pretty useless. Timber is essential on your floor, with tongue and groove boards the safest bet. Steer clear of cheap, and basically useless, chipboard, wafer board or inferior plywood. These options will just rot on concrete bases, or worse, the grass (if you chose to build it directly on the grass, don't). By going with the timber option, you are laying down a secure and draft free floor, sturdy enough to do its job longer. Try and aim for at least 16mm thickness, as this will be perfect to accommodate your tools and other bits and pieces you are placing inside your shed.