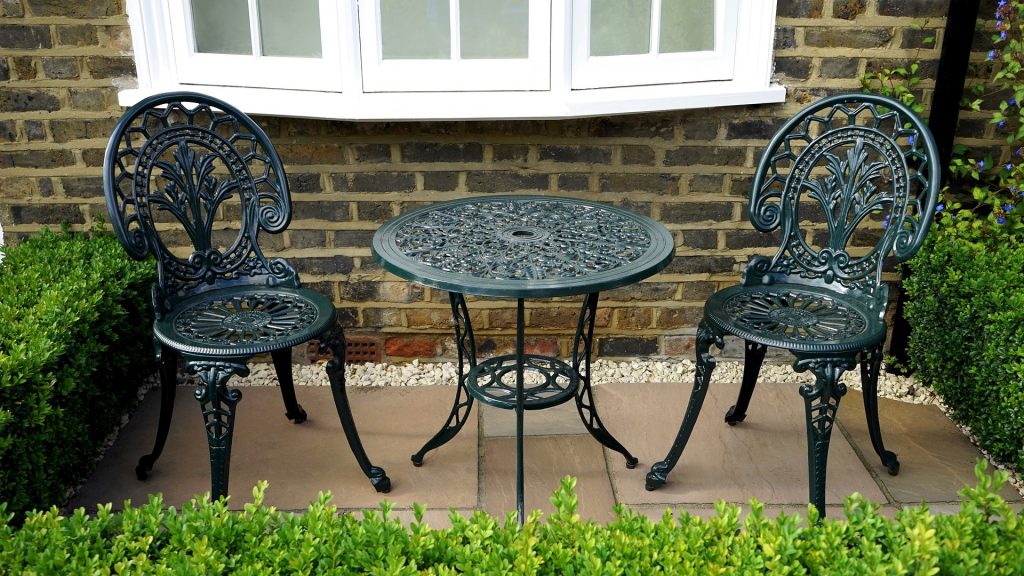 When you buy furniture for outdoor purposes, then it is important to maintain its quality when it is out there. Doing this thing is not easy because the furniture is going to be exposed to whatever weather conditions the season has to offer. Several products available on the market are manufactured with the best materials such as wrought iron, teak, and the like. They are known for their high durability quality. If you're buying one of these products you should know how to maintain them in the proper way. Here you will find some tips that will help you protect and preserve the outside furniture for a long period of time.
A lot of the manufacturer suggests just a simple rinse with soap and water will work wonders for the furniture. They forbid using any use of chemicals for cleaning the furniture. It is because the substances in the chemical will make the furniture break down by disturbing the composition.
In case your furniture is made of cast aluminium, or iron, then it is preferred that you use a mild soap solution like the car washing formula for the cleaning purposes. If the furniture gets scratched to its base metal, you can sand it with sanding paper, doing this will prevent rust from occurring. After that, you can paint it with the same colour.
If the furniture is made of natural teak, after some period of time the silvery grey patina will rise. This is a usual feature of teak. An important thing that you can do to maintain the teak furniture is to clean it carefully once a year. You can do this by dissolving the bleaching powder in hot or warm water. The solution will remove the pollution particles, dust, etc. You can also apply a teak sealer so its quality will remain for many years to come.
Use a frame cover so the cushions remain clean. It is good for the furniture if you use a breathable furniture cover. Do not wash with pressure washers because it can destroy the grade of cushion covers.
If you're placing the furniture beside a swimming pool, then you need to be more careful about the materials of furniture you are going to place. The humid environment of the pool makes the materials succumb to corrosion and decay easily if they are not taken care of in a good way.
It will be highly beneficial to keep the outdoor environment clean, especially in the summer, so that if you want to throw a party, you can do it easily. Your friends would be impressed if they see well-organised outdoor furniture with a beautiful outdoor scene. If you follow the above tips, maintaining outdoor furniture is not a difficult task, you just need to routinely wash them off with the right soap or solution.